Carino Care at Oatley
Carino Care Oatley has built a reputation for providing premium aged care in a comfortable home like environment. Located on a quiet, leafy, residential street in beautiful Oatley, our facility is within easy walking distance to Oatley Memorial Garden, local shops and the train station.
Our 80 place aged care facility provides permanent care and respite care in fully furnished single, couples rooms and shared rooms with 2 beds.
This facility also has 18-beds in a secure dementia-specific wing.
On each level of the Oatley facility, there are comfortable lounge rooms, quiet areas and communal dining rooms.
With our dedicated team on duty 24 hours a day, our residents are able to 'age in place', without the need to move when their care needs change.
If you would like a tour of our Oatley facility, contact our Oatley Facility Manager who is more than happy to assist and answer any questions you may have.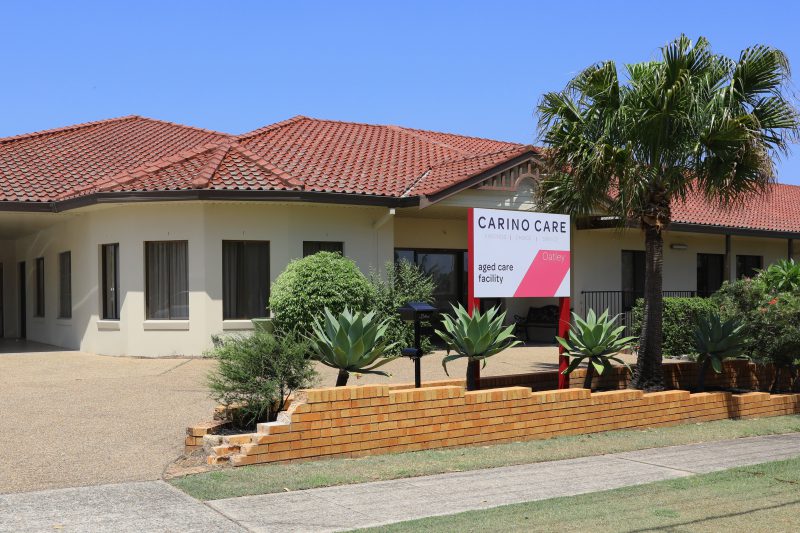 - General Residential Aged Care
Single Room with ensuite
RAD        $550,000
DAP        $89.80 /day
Combination Payment
50% RAD  $275,000
50%DAP  $444.90 /day
Shared/Couples Room with ensuite
RAD        $450,000 per person
DAP        $73.47 /day
Combination Payment
50% RAD        $225,000
50% DAP        $36.73 /day
Shared Room + shared facilites
RAD        $350,000
DAP        $57.15 /day
Combination Payment
50%RAD  $175,000
50%DAP  $28.57 /day
Pricing current from November 4, 2019
Care
Dementia Care
Respite Care
Permanent Care
Services
Individual Care Plan
Lifestyle Programme
Facilities
80-bed facility
Dining rooms
Lounge rooms
Quiet rooms
Garden and Terrace
– Boutique Wing
This boutique wing of Oatley has only nine spacious furnished rooms and includes high quality bedroom furniture including and electric bed, bedside tables, arm chair and a built in wardrobe all designed with resident comfort and convenience in mind. Storage of personal items is provided.
The room is private with its own ensuite bathroom. The large modern bathroom incorporates a shower, large vanity, toilet and mirror with high quality finishes and fixtures.
Each room includes a telephone outlet and an emergency nurse call button, with staff on duty 24 hours a day.
Maximum room occupancy

1

Room size

18 sq metres

Maximum refundable deposit

$900,000

Maximum daily payments

$122.79

Common areas description

The boutique wing offers a private dining room, lounge room and several quiet sitting areas only for use by the care recipients within this wing. A quiet area also opens out onto a private outdoor area with undercover and external seated areas and gardens.
The wing has been decorated by an interior designer with soft lighting, furnishings and a modern, opulent ambience.

Additional care and services included in room price

Not applicable

Additional care and services available at additional cost

Not applicable

Extra service fee

$0

Combination payment example

50% refundable deposit of $450,000 and 50 daily payment of $61.40

Explanation of payment options

Residents can choose to pay for their accommodation by a refundable deposit, a daily payment or a combination of both. A refundable deposit is paid as a lump sum amount. A daily payment accrues daily and is paid periodically, for example monthly. A combination payment includes both a partial lump sum and daily payments.