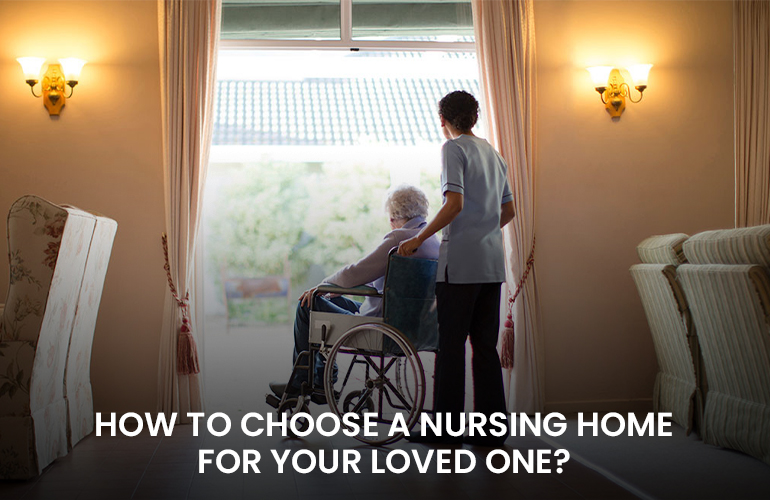 Sometimes, it is challenging for family members to let someone else care for their beloved elders. However, the age-related health problems of seniors often lead to a situation where a nursing home becomes the most comfortable solution for their needs. Carino Care i s a highly experienced aged care provider in the Hurstville area of Sydney.
We have a team of skilled care professionals and aged care advocates working with us to ensure that each resident gets a personalised care plan for their physical and mental needs. Our team is also well-known for its professionalism and attention to each individual. We treat all residents with the kindness, patience, and compassion they deserve.
Our service is highly-rated among the Chinese community of Hurstville. The staff has multiple Chinese-speaking members and menu options so that people can feel entirely at home during their stay with us and communicate effectively with care providers.
So, if you are searching for a state-of-the-art nursing home, look no further than Carino Care.
Tips to Consider Before Choosing Nursing Home
Many people want to find the best care facility for their family members. There are various ways to choose a nursing home through checklists to find the most suitable option. However, there is no need to complicate the process so much. Here is a comprehensive list of tips to choose a nursing home:
● Pick the decision-maker – In most families, multiple people are involved in choosing a care facility for their elder ones. This often leads to conflicts within the family and the decision gets delayed unnecessarily. An easy way to overcome this problem is to make a choice among family members and give a specific person the responsibility of choosing the nursing home. This person should be someone that everyone trusts and can share their thoughts with freely.
● Clarify the needs – The next step is determining the exact care requirements of the aged person. Some residents require intensive clinical care which only specific facilities will be able to fulfil those needs. The mental and emotional support to the person also needs to be carefully considered. Also, consider the person's culture and lifestyle preferences. Many aged care residents enjoy being in the company of people with similar backgrounds and culture.
Some people prefer to retain as much of their independence as possible, while others prefer constant companionship and support. These preferences should be carefully discussed with the aged care home before making final decisions. At Carino Care, we cater to diverse clinical needs and we also have a variety of living accommodations to suit the client's preferences.
● Include the aged person in the decision-making process – A common mistake that family members often make is picking the care facility without consulting the aged person. This often leads to dissatisfaction and resentment for that person. So, if the individual is of sound mind, it is always better to consult them about their preferences.
● Do adequate research – It is essential to do ample research before picking a place. Make sure to read through the websites of different aged care facilities thoroughly. It will help family members make the best choice in terms of support services. Research also involves reading customer reviews about a place and checking its licences to ensure they are reliable.
● Read the contract before signing – All aged care nursing homes require family members to sign a contract before they admit a resident. This contract outlines the rights and responsibilities of the resident as well as that of the care provider. Always make sure to go through this document thoroughly. The contract includes financial clauses and insurance-related formalities that need to be considered beforehand.
● Check the finances – A nursing home residency for a loved one can be quite an expensive process. Various government schemes cover the majority of the costs. However, families must carefully check their eligibility and pick providers in their chosen scheme to get the best deals.
● Tour the facility – If you are finding a place for your family member to live in residential care, it is imperative to at least take a tour of the facility before you finally commit to signing the contract. This will give a clear idea of how the facility functions. It will also help determine if there are any discrepancies between the facility's online claims and their actual reality. Taking the prospective resident on this facility tour is better if possible. They will be able to see the accommodation with their own eyes and make the final decision.
● Review all decisions on admission – Even after all these above-mentioned checks, there can still be some remaining questions. During and immediately after admission, it's highly recommended that family members visit the facility. This time, they can ask once more about personal communication procedures and other support services. It is always better to ask questions to feel confident about the services. At Carino Care, we provide 100% transparency about all our services, facilities and prices so that every resident fully understands our services.
Talk to our experts at Carino Care if you need an aged care nursing home in the Hurstville area. You can book a room for your beloved parents, grandparents, or other senior family members with the best services. Call us on 0455 682 881 or email us at [email protected] for further details. 
FAQs
●What is the asset limit for aged care?
The Australian Government provides financial subsidies for residential aged care. However, there are asset limits for different categories of people. Single persons who are homeowners and non-homeowners have other asset limits, whereas couples have their combined asset limits. Anyone above this limit is not eligible for the government subsidy. Patients should discuss their assets with the nursing care provider to avoid any confusion in the future.
●How much do most nursing homes cost a month?
A good guide to determine fees for aged care homes is the Schedule of Fees and Charges for Residential Care.
● Can you take someone out of a nursing home for a day or home for an extended visit?
Yes, Residents can leave the service for the day or for up to 52 days each year on social leave.